---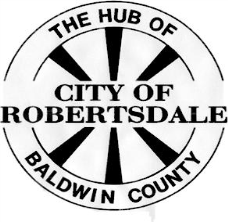 The CITY OF ROBERTSDALE
currently has no positions available.
-------------------------------------------------------------------------------
Do you need a job or looking to change careers and you don't know where to look? Did you know that the Alabama Career Center located at 200 West Michigan Avenue in Foley could be the answer? The Alabama Career Center in Foley is one of two one-stop career centers in Baldwin County supported by the state of Alabama and the federal government. Jobseekers have access to a variety of services in a single location and can easily access free employment-related services, training opportunities, career counseling, job fairs and other services. Agencies represented at the Alabama Career Center believe in the primary objective of "competitive advantage for employers through quality people and for people through quality jobs." To learn more about the services and partner agencies located at the Alabama Career Center, please call 251.943.1575 in Foley or 251.937.4161 in Bay Minette.
ALABAMA JOB LINK [CLICK HERE]